WEB OF SPIDER-MAN - #103 MAXIMUM CARNAGE! (1993 - NM)
Regular price
$7.00
$0.00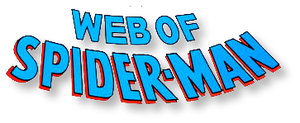 Sin City" Maximum Carnage Part 10 of 14. Guest-starring Captain America, Cloak, Firestar, and Nightwatch. Script by Terry Kavanagh. Pencils by Alex Saviuk. Inks by Don Hudson. Cover by Alex Saviuk. Story continues from Spectacular Spider-Man 202.
After another defeat at the hands of Carnage, the Amazing Spider-Man is on the brink of despair. But a ray of red, white, and blue hope arrives in the form of the star-spangled avenger! Captain America gathers the web-slinger and Firestar at Avengers Headquarters to devise a new plan of attack! Meanwhile having recovered from their previous fight, Morbius, Cloak, and the Black Cat comb Manhattan looking for Carnage and his band of killers. The threesome finds Carrion, the Demogoblin, and the Spider Doppelganger…and then finds defeat once again despite help from Nightwatch. And while the battle rages, Carrion and Shriek carry the unconscious Venom to the Statue of Liberty…to do him great, great bodily harm!
Story continues in Amazing Spider-Man 380. Cameo appearances by Deathlok and Iron Fist.
💥 CONDITION: NM
- Additional pictures available upon request, please email turbocomicshop@gmail.com with comic specific request.
---
Share this Product
---
More from this collection