WEB OF SPIDER-MAN - #90 HOLOFOIL COVER (1992 - NM)
Regular price
$12.00
$0.00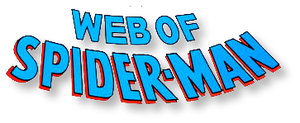 "Sleight of Mind!" First printing. Giant-Sized 30th Anniversary Special Issue Silver hologram cover!
Script by Howard Mackie. Pencils by Alex Saviuk. Inks by Sam DeLaRosa. The wondrous wall-crawler is chasing robbery suspects through the South Bronx when he suddenly runs into Galactus! The Ravager of Worlds has beaten the Avengers, Fantastic Four, and X-Men and now blasts the web-slinger into oblivion! Or so the confused web-slinger thinks! However, the wall-crawler has just ventured onto the set of a movie…and his original agent, Maxie Shiffman, from days long, long gone by is there too. Before the spectacular one can ask Maxie what's going on; the Hobgoblin, Green Goblin, and Demogoblin attack! And a few minutes later so does Venom! The whole situation keeps getting more and more mysterious! And that persistent mist keeps hanging around too! Can the Amazing Spider-Man solve the mystery? Or perhaps just solve Mysterio!
(Notes: Maxie Shiffman previously appeared way back in the very first issue of the Amazing Spider-Man (1st) series. This issue includes a fold out poster by Rick Leonardi and Al Williamson featuring Spider-Man and Spider-Man 2099.
💥 CONDITION: NM
- Additional pictures available upon request, please email turbocomicshop@gmail.com with comic specific request.
---
Share this Product
---
More from this collection